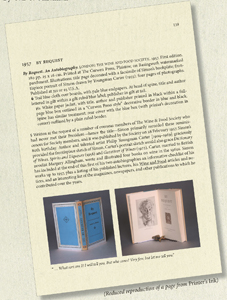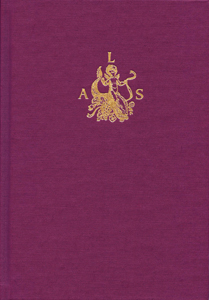 PRINTER'S INK:

A Bibliographic Remembrance of André L. Simon
and His Written Works
Printer's Ink is a strikingly handsome typographical presentation that is a pleasure to browse; but it also serves notably as a comprehensive, detailed bibliographic reference for André Simon's written works, including those few (10) outside the field of wine and gastronomy. Arranged chronologically by publication date, with an alphabetical title-listing for cross reference, almost all of the entries are illustrated with a color photograph. Foreword by John Danza. This special bibliographic remembrance will be an appreciated, valuable addition to the libraries of collectors, booksellers, and students the world over.
Claret cloth, lettered and decorated in gilt. Edition limited to 200 hand-numbered copies.
194pp, 10 x 7.

$125.00 – sales tax and shipping included.


N

OMIS

P

RESS